WAST attends the Royal Welsh Show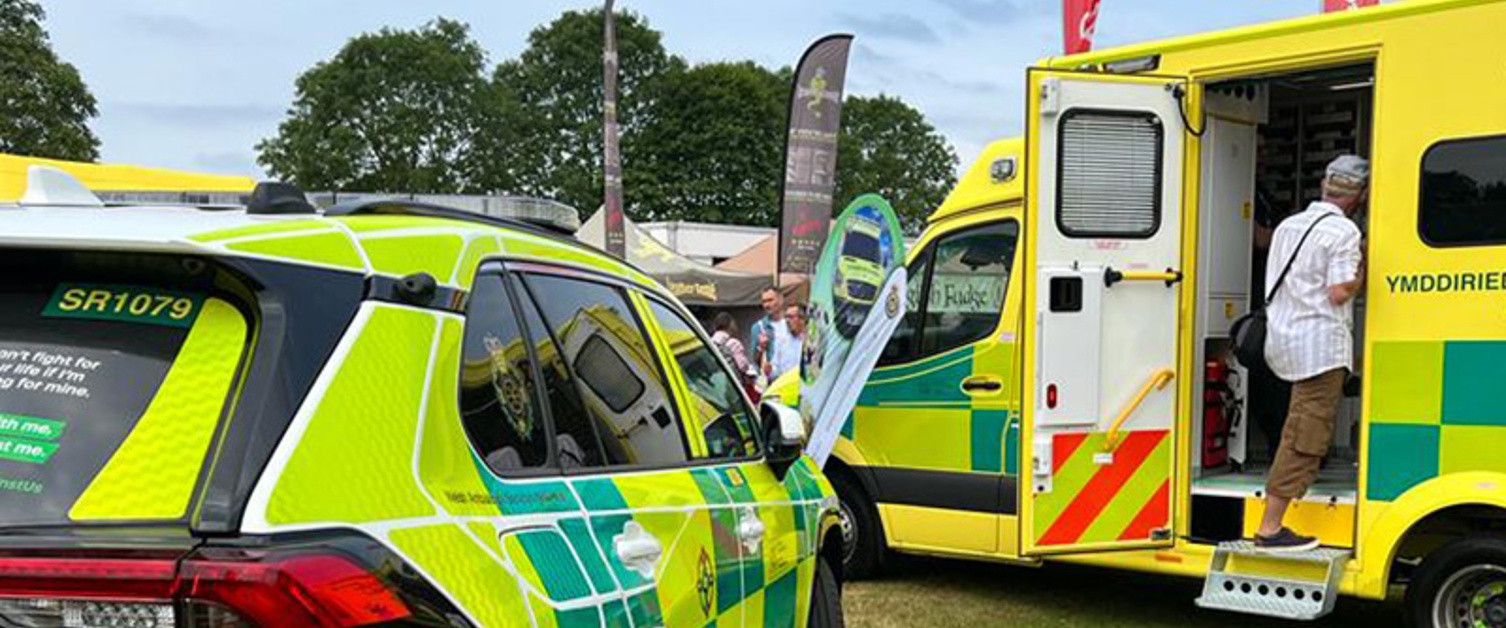 STAFF and volunteers from across the Welsh Ambulance Service have been at the Royal Welsh Show this week.
The show, which attracts more than 250,000 visitors each year, has been an opportunity for the Trust to engage with the public to share important messages and showcase its services.
The 300m2 marquee and plot saw an estimated 6,000 visitors over the course of the four days.
The display vehicles were immensely popular with crowds being drawn to the 1970s Bedford ambulance for a look inside before exploring the latest 2022 model to compare.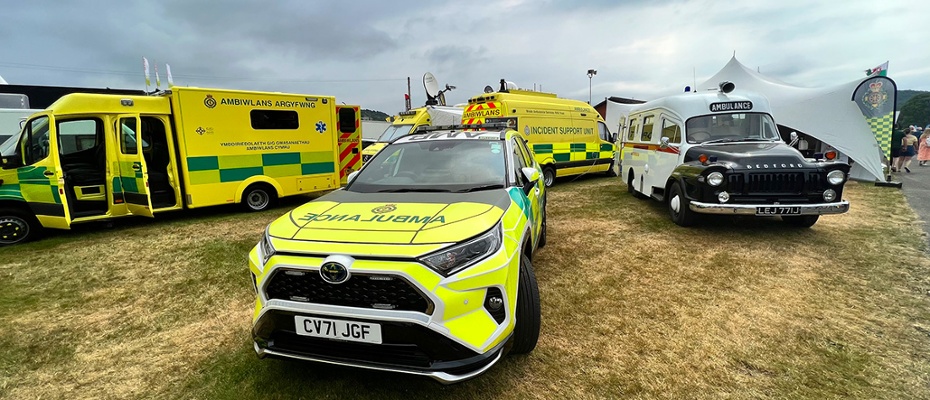 Children were equally impressed by the vehicles and enjoyed meeting the Trust's mascot Jack who introduced the Blue Light Hub App on a giant interactive screen.
They were intrigued by the CPR demonstrations too, with many having a go with instruction from paramedics and Save A Life Cymru (SALC).
An estimated 1,400 people learned how to save a life using CPR and defibrillators inside the Trust's tent.
In addition, a competition to win a defibrillator was held daily, colleagues shared information on joining the team and were there to help interested volunteers register their interest.

Glyn Thomas, Operations Manager Community Support, who played a role in organising WAST's participation, said: "I am immensely proud of what we've been able to achieve given that this event is our first at this scale.
"We have not only been able to positively interact with the public, but we've been able to share important info with them also."
A key message being shared with the public over the four days was to use the NHS 111 Wales online symptom checkers for when 999 isn't necessary.
Raising awareness of the NHS 111 Wales website will work to ease pressures on 111 and 999 telephone lines, keeping access to the service's clinical contact centers free for those in urgent need.
Glyn added,: "The event team, from those who helped to organise it to those who helped us man the tent, have worked so hard to make the event a success, even in 34C heat which amplified the challenge.
"I wanted to say a huge DIOLCH to everyone involved.
"It's been a fantastic event, and one I hope we can repeat in future years."
Editor's Notes
For more information, please call Communications Specialist Emily.Baker1@wales.nhs.uk on 07811752110.