Volunteer awarded for supporting others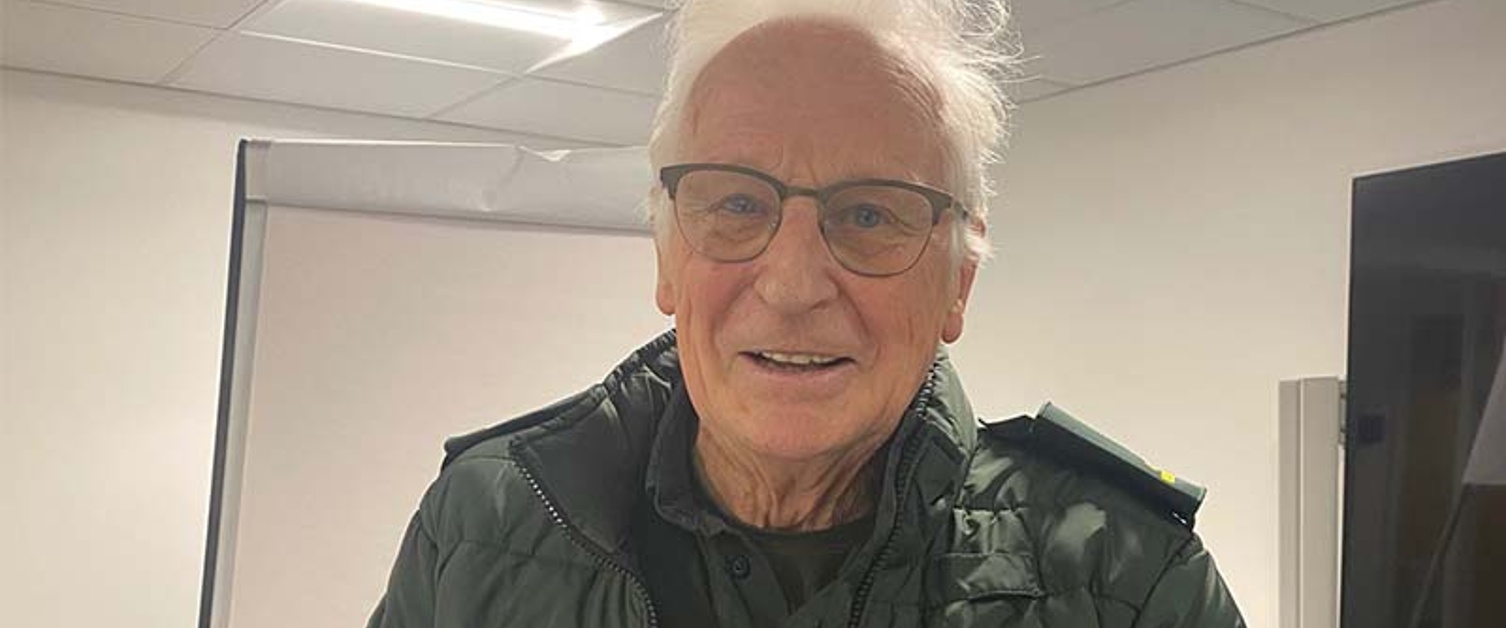 A WELSH Ambulance Service volunteer has won a Cardiff Volunteer Award.
Roger Marshall, a Community First Responder (CFR), has been presented with the Volunteer Coordinator of the Year Award for 2022 by Cardiff Third Sector Council.
The 76-year-old, who worked as a pharmacologist for almost 40 years, joined the Welsh Ambulance Service seven years ago.
Alongside volunteering as a CFR, Roger has recently visited schools as part of the Trust's Shoctober campaign designed to educate children about the importance of cardiopulmonary resuscitation (CPR) when someone is in cardiac arrest.
He also still lectures a couple of times a year for the University of Cardiff's College of Medicine on the accident and emergency course and to the dental students.
Roger said: "I'm very grateful for this award, as being a CFR is so rewarding.
"I'm not only helping people, but the role keeps me on my toes, and I consider myself very lucky that I have something like this to do.
"I'm excited for the Cardiff-based CFR team, as we have some new team members who are fantastic.
"I will keep volunteering as a CFR until my body says otherwise."
The Volunteer Coordinator of the Year Award is presented to an individual who goes above and beyond, supporting others to volunteer.
Jennifer Wilson, National Volunteer Manager for the Welsh Ambulance Service, said: "We are delighted Roger has received this reward in recognition of the dedication and care he provides to the people of Cardiff on behalf of the ambulance service.
"Roger is admired and respected by patients, volunteers and staff across the Trust, and this is a well-deserved award – congratulations Roger!"
The ceremony was held last Thursday (17 November) at Butetown Community Centre, where volunteers, community groups and organisations were recognised for their hard work and for going above and beyond to support everyone across Cardiff.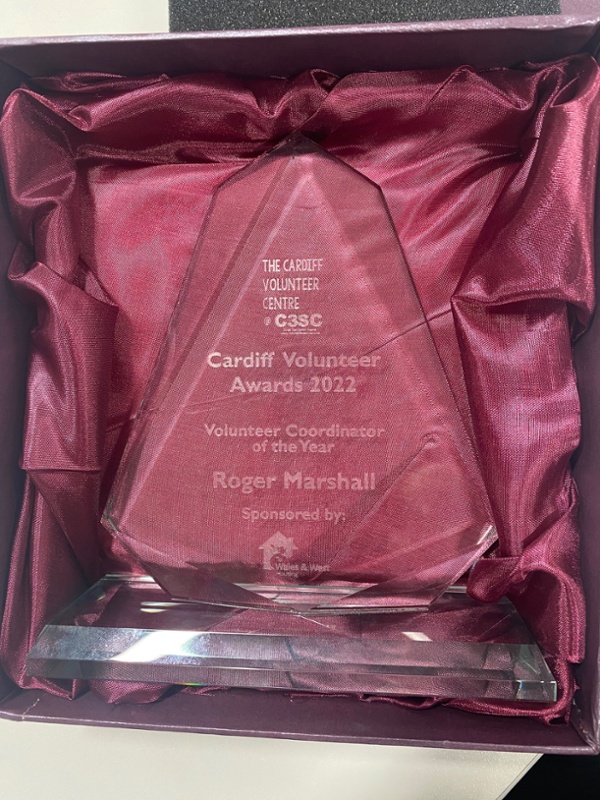 Editor's Notes
For more information, please call Communications Officer Beth Eales on 07870 383209 or email Beth.Eales@wales.nhs.uk
The Cardiff Third Sector Council Awards is the chance to thank and reward all of the volunteers, community groups and organisations for their incredible support, but also an opportunity for members of the public to do the same by nominating volunteers, community groups and organisations in Cardiff that made a difference to them and or their community: https://c3sc.org.uk/cva-2022/