Ian the paramedic turned para-archer is ready to compete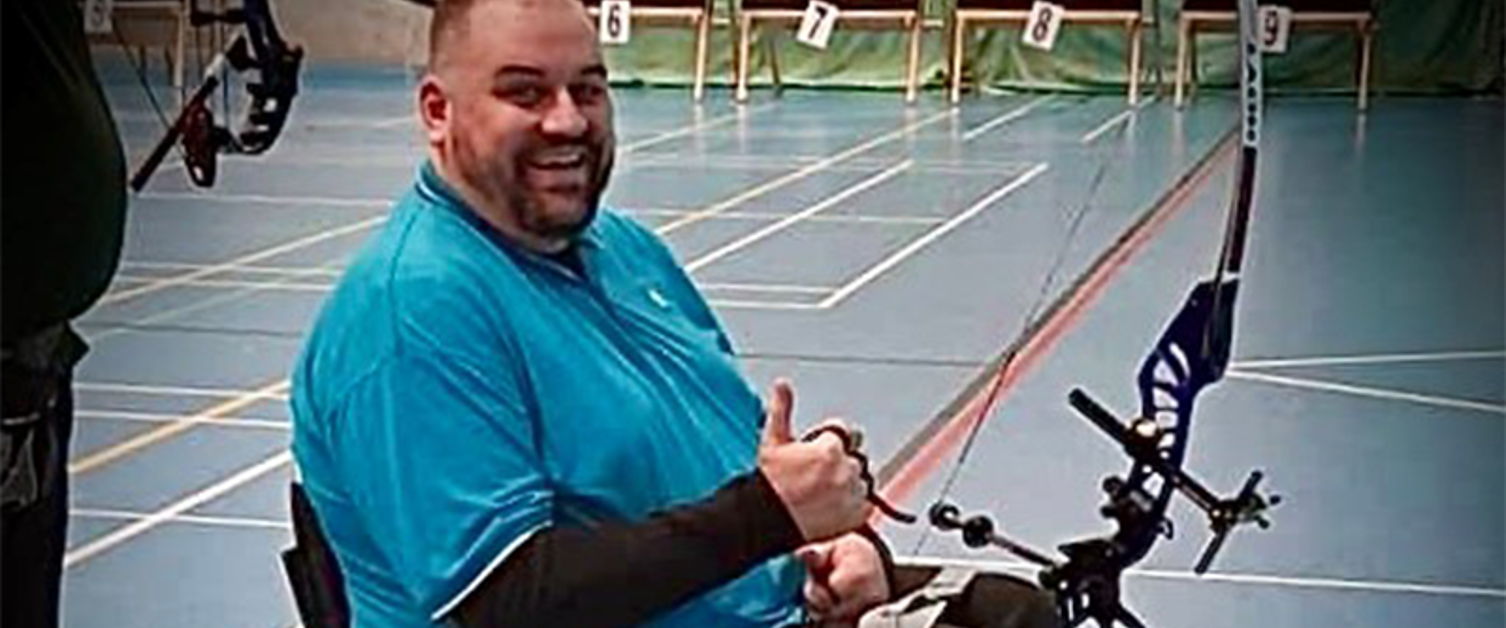 A FORMER Welsh Ambulance Service paramedic has taken up Para-Archery and is competing in the Worshipful Company of Fletchers' Disability Championships in Lilleshall, this September.
Ian 'Freddy' Thomas, 45, from Llandudno, will be competing in the Compound Open Category for Para-Archery.
After a spinal condition left Ian with a high cervical spinal cord injury, he has fought his way back and will be shooting in his wheelchair at an 80cm target from 50 metres away.
Ian said: "During a shift between Christmas and New Year, I noticed a reducing sensitivity in my fingers, along with a strange walk.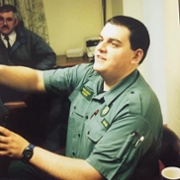 "After various consultations and tests it was found that I was suffering with cervical spinal cord compression, caused by a rare condition, Ossification of the Posterior Longitudinal Ligament (OPPL)."
Ian had surgery in May 2019, an operation that was meant to be an hour long but was subsequently eight hours long.
He said: "The operation was to stop progression, so was non-curative, although the feeling started to come back in my fingers and arm.
"I'm able to walk about ten to fifteen yards, but I look slightly like Bambi on ice.
"I've ultimately traded in my motorcycle for a mobility scooter."
Ian is a former paramedic, who started working in Llandudno station in 1999.
He joined the Trust's Abergele training team in 2005, before going back on the road (Rhyl and Colwyn Bay station) and officially retiring in 2018.
He said: "I used to define myself as the job I did.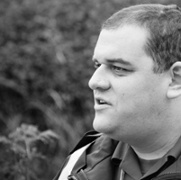 "As a paramedic to be able to give people things, when they need it, is a very powerful thing.
"I'm a great believer in mindfulness but for a couple of years I was mourning what I lost."
Luckily for Ian, he found Colwyn Bowmen, a fully inclusive Target Archery Club in North Wales, affiliated to ArcheryGB.
"I used to play golf, although very badly and wanted to build up resilience in my shoulder to help with neck stability," he said.
"I attended their starter session with my children, and the club immediately made me feel welcome."
While competing in a local competition, Ian was spotted by John Stubbs MBE, a former Paralympic gold medallist.
He said: "John changed my bow set up and I have gone from strength to strength.
"I want to compete for Wales and Team GB, but to do that, I have to compete, travel and achieve high scores in other competitions across the world, which is very costly.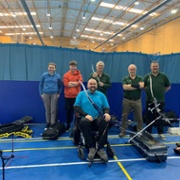 "I want to show people that it's not the end when you become disabled."
Ian has a great support system, with his wife Nicky and twins Erin and Will.
He said: "I owe my life too many people, my family, friends and Colwyn Bowmen.
"People are remarkable and can do anything, especially when they have help.
"It's not the future I planned for but it's the one I've got, and I better get on with it."
You can sponsor Ian and his journey via his JustGiving page.
Editor's Note
More information on the Worshipful Company of Fletchers' Disability Championships in Lilleshall can be found: https://www.archerygb.org/worshipful-company-of-fletchers-disability-championships-10-september-entry-now-open/
Colwyn Bowmen offer both indoor and outdoor target shooting, with free coaching sessions for all archers available. The Colwyn Bowman's website can be found here: https://colwynbowmen.com/
Ossification of the posterior longitudinal ligament (OPLL) is a condition in which a flexible structure known as the posterior longitudinal ligament becomes thicker and less flexible.
For more information, email Communications Officer Beth Eales at Beth.Eales@wales.nhs.uk or call Beth on 07870 383209