Shoctober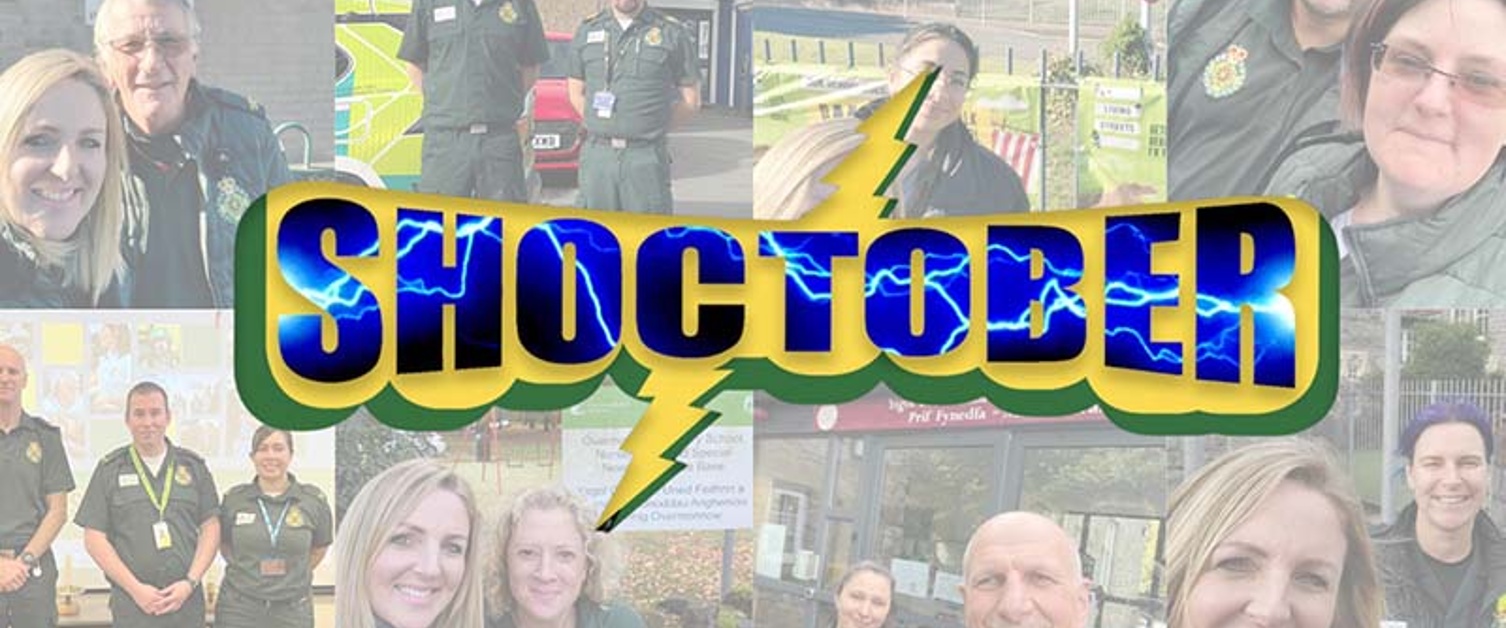 The Trust's annual campaign which is held throughout October aims to teach primary school pupils about the correct use of 999, what happens when you call, and life saving skills including cardiopulmonary resuscitation (CPR) and how to use a defibrillator.
Lead by the Patient Experience and Community Involvement (PECI) team, volunteers across the Trust, local health board colleagues and medical students give up their free time to visit schools across Wales.
In 2022, the team taught more than 1,800 pupils in 32 different schools the appropriateness of 999, the five emergency services available and life-saving skills; recovery position, hands-only CPR and using a defibrillator.
This year it is anticipated that over 6,000 pupils across 75 schools will be taught these vital life saving skills.
Fiona Maclean, PECI Manager and Shoctober Lead, said: "As an Ambulance Trust, we support and promote the UN Convention of the Rights of the Child, one being Article 28 'The right to education'.
"We hope by educating the next generation on what to do while help is on its way will help build resilient communities.
"Familiarising pupils from a young age also means that they are more likely to stay calm if a crisis presents itself."
In 2020, as a result of the pandemic a 'Shoctober' educational video aimed at children was created and is available in English, Welsh and British Sign Language (BSL).

It is important that new and existing defibrillators are registered on The Circuit so 999 call handlers can quickly and easily alert callers to their location if needed.